Family
Father and Son 10 Generations of winemakers
---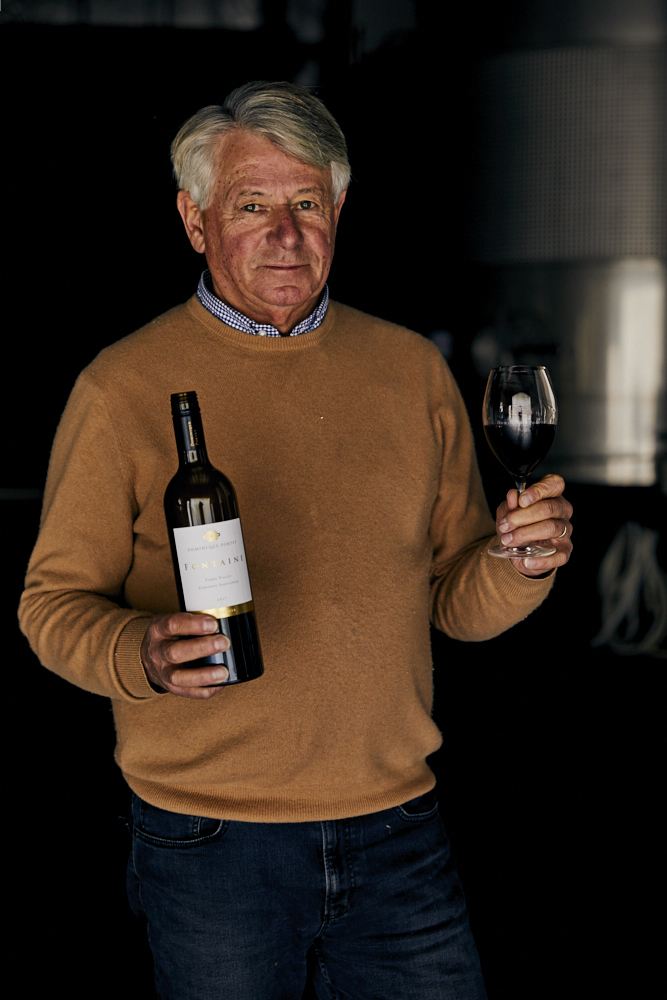 Dominique Portet
Dominique Portet got his first whiff of wine at one of the world's most illustrious wine properties: Château Lafite-Rothschild. It was here in Pauillac that his father, André Portet, served as régisseur (vineyard & winery manager). Dominique went on to earn his stripes at Montpellier University of Oenology before perking up morale as wine-buying adviser during compulsory military service. He later spent vintages in the Médoc, Rhône Valley, Provence and with Champagne giant Moët et Chandon, as well as in the Napa Valley at his brother Bernard's Clos du Val estate.
"I found fragrance and structure – most of all the structure reminds me of Bordeaux. The Yarra has a charm, a beauty that engulfs you. The wines are worldly."
Since 1976 he has been a pioneer of the renaissance of Australia's cool-climate wine industry, founding renowned sparkling wine house Taltarni in the Pyrenees and Clover Hill in Tasmania.
In 2000 he embarked on his greatest adventure: the Dominique Portet winery in the Yarra Valley.
---
Ben Portet
Along with the incredible lineage and pedigree that comes with being a 10th generation winemaker, Ben has benefited from the wisdom and experiences of many. That began with four vintages at the renowned Adelaide University finishing school of Brian Croser and Con Moshos at Petaluma in the Adelaide Hills.
Internationally he has worked with Philippe Blanc of Bordeaux's Château Beychevelle, in Reims with Louis Roederer and honed his skill with Syrah in Hermitage working with M. Chapoutier. His "new world" experiences include South Africa's Stellenbosch Warwick Estate, as well as a stint in California's Napa Valley artisan St Helena winery Vineyard 29.
Since returning to the Dominique Portet Winery in 2008, he has not only continued 40 years of pioneering family wine craftsmanship in Australia, but also been a leading industry judge, completing the Len Evans Tutorial scholarship [in 2017].